About The BizPal Company's Founder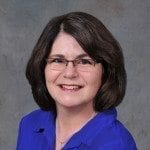 Becky Bruso, Founder and CEO, launched The BizPal Company in April of 2014 to partner with entrepreneurs to help them deliver their unique business message on the web.
She has a passion for helping businesses move web projects forward.
For 20 years, Becky has been delivering business solutions to solve problems with technology. She has a proven track record of delivering web business solutions.
Becky received her MBA in Entrepreneurial Thinking and Innovative Practice in 2011 from Bay Path University in Longmeadow, MA.
Becky also gives presentations on business topics at Conferences, Local Chambers, and Business Organizations. 
Count on Becky of The BizPal Company to partner with you to move forward with your website and social media projects and campaigns.
  Areas of expertise 
Website Design and Development

Taking on projects from start to finish and beyond

WordPress Training

Classroom Group Setting at The BizPal Company

Customized for Your Organization

Email Marketing Campaigns

Certified Constant Contact Solution Provider

Content Marketing Campaigns
In 2015, Becky began as a Constant Contact Solution Provider.  Whether you're looking to engage your customers, build your audience, drive sales or donations, or increase your overall brand awareness, The BizPal Company has the online marketing expertise to help you succeed. In addition, The BizPal Company has partnered with Constant Contact—the leader in Small Business Marketing—as part of their Solution Provider Partner Program to help you bring all of your marketing efforts together to grow your business.  As a Certified Solution Provider, Becky can help you leverage the power of  

Constant Contact products with Email Plus.  Becky  will work with your organization using marketing best practices to develop your  business. 
Meetings can be held via phone, skype, or for coffee at my site or yours.
 More information about me may be found on my personal website: http://beckybruso.com