The Fine Art Of Follow-Up in Business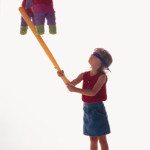 Author:  Becky Bruso
Ever send off an email or a proposal to a potential client only to have it received with "dead air silence"?
Uh, oh, now what?

You are probably fearing rejection and don't want to do anything else to confirm your suspicions.
What you do next could be a game changer for your business. Below I listed some of the typical thoughts which might be running through your head when this happens.
Perhaps they have changed their mind.

They don't want to do this thing or that or buy this service anymore.

I offended them with this proposal or email.

My product is bad and/or my pricing is off

I better just go off and not ask any more questions.

Their lack of an answer means an absolute no to whatever it was you mentioned or proposed.
This is the precise time you need to follow up. Swallow whatever fear you might be feeling and reach out again. Ask for the sale, not in so many words. What if it turns out that the reason they didn't answer you was more related to something that was going on in their life at that time?  It could have nothing at all to do with you.
A single no only moves you to the next yes!
What is the worst that could happen? You could confirm your worst fear, that they did change their mind. In the unlikely event this turns out to be true, at least you will have closure and save yourself the mental turmoil of wondering about this again and again. A single no only moves you to the next yes!
It is more likely you will find that the person you reached out to may have been caught up in their own individual daily drama of life: and, this was the sole reason they didn't respond back to you.
Be relentless in your follow up efforts. One such scenario happened to me and I forced myself to follow-up instead of high tailing it into the woods. It turns out that the timing of my proposal hit my contact's in bucket at the exact same time as they were experiencing a collision of time sensitive activities and events on their end.
When I followed up after the initial "dead air silence" , I was able to book it as my first gig!
Imagine… what would have happened if I had given into the typical thoughts I first described… Nothing. Be relentless in your efforts.