How Inspiration and Hyperactivity Fan the Flames
Written by Becky Bruso
[cresta-social-share]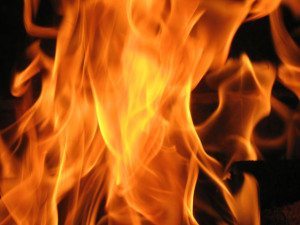 Inspiration.  It is the secret sauce that lights our fires internally and keeps us going.  It makes us stay up late at night to finish important projects, even when our energy is low. 
But, when does inspiration move from intentionally taking action to allowing circumstances to take over? 
This is an honest look at a business case when starting-up my business and some of the activities which  I consider being mistakes.    
Just like a cake turned up to 500 degrees to force faster cooking, pressing a business forward too quickly or wildly will only lead it to burn. 
I dug deep into my inspiration and compared it to decisions I made.  Having done this, I came up with a list of 21 mistakes.  These mistakes reveal a lot.   
I tried to fast track my mission by taking some actions which are not entirely bad all by themselves. 
When I take a look at them with my goal in mind, I have some second thoughts about them.   
Inspiration Gone Awry
As promised in my last blog, I am looking closely at how over pushing and overscheduling created a barrier for me to learn about myself and improve myself.   And, most surprising, was how my well-intentioned hyperactivity was pushing me away from my business goals and personal balance.   
For me this looked like not taking the time to reflect; having an over the top to-do list, and running haphazardly from meeting to task, and task to meeting. 
Hardly taking a breath in between…
Hyperactivity Sets the Stage for Fight or Flight Mode
All this hyperactivity put me in fight or flight mode.  I was only surviving in the moment.  Continuous automatic action only made me overtired and cranky.  
Scheduling of every moment left no room for aha moments. 
For me, these aha moments are the course corrections I needed to regroup and reign myself in.  We all know such continuous stress is well-known to produce bad results for people. 
Why was I Rushing? 
When I allowed extra space to think about where day to day activities were taking me; I realized I was no longer being strategic.  I, then, began to reschedule blocks of time to work on strategic actions. 
Doing this rather than clearing out my inbox, gave me some relief from the frenzy of activity which had consumed me previously. 
I started to feel a little more balanced each day. 
Too Much Time Working "In" my Business Versus "On" my Business
My constant fight or flight mode meant I was spending too much time working in my business and not on my business. 
This is still a struggle for me and I find it hard to disconnect at the end of the day.   I try to plan some fun non-business related activity at the close of my business day.
Isolation:  Getting Out of my Own Head
I also was isolating myself and disconnecting from resources for support.  I was working long and hard towards a goal and seemingly making slow progress. 
The less progress I thought I was making, the more I pushed and worked solo. 
Again, I found this was contrary to my core belief about learning from others.   I have always felt that standing on the shoulders of giants is a great way to gain experience quickly and painlessly.    
Why, then, had I regressed to solo activity? 
Midcourse Corrections
One day I was listening to Deepak Chopra.  He said that when baking a cake, we don't particularly fret as we add ingredients and wait the appropriate amount of time for the cake to be thoroughly baked and ready.  This got me to thinking about all the actions I had been taking to move things along in my business quickly. 
This is when I realized what I had been doing was like turning up the cake to 500 degrees and expecting it to bake faster. 
The funny thing is that I went on each day pushing harder thinking I was inspired. 
I increased the heat on myself when in reality some of my day-to-day actions were in direct conflict with my end goal. 
I didn't even realize it until after I began to think about why I was feeling so stressed and overloaded. 
Sure, being the only person in the business wearing all the hats takes a toll. 
But I found out it was much deeper than this. 
I am a firm believer that we can learn from our mistakes if we stop to take the time to reflect and correct our current course of action. 
I find this stopping to think and correct ourselves is usually the hardest part.
Sign Up for My Mailing List
Here is my vlog, or video blog about this topic.  Take a look and let me know your thoughts.  
Over the next series of my blogs, I plan to share the top 21 mistakes I have identified as those I think you must avoid when starting a business. 
In each, we will look at the issue, what the potential causes are, and what preventative actions and remedies for the mistake might be. 
I hope you'll join me in exploring this and take the time to leave any comments you might have on this topic in the comment area below. 
 
[cresta-social-share]