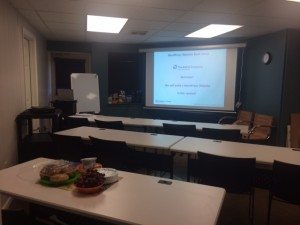 Workshop Space Setup for Business Training
I am sharing what my office/workshop space looks like.  
My live Website Boot Camp with WordPress was just held this past Saturday, April 25th, 2015. 
I was a pleasure to serve my workshop partipcants!  I look forward to meeting new workshop attendees in the future!   Take a look at my services tab on my menu as new offerings for workshops are planned on WordPress and other topics.