How to Stop Beating Yourself Up Every Day for Not Accomplishing Enough
Written by Becky Bruso
[cresta-social-share]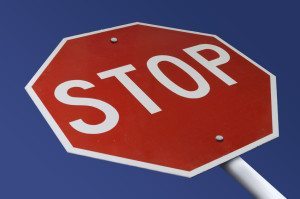 Right around the holidays, everyone gets to feeling overtasked.  Now that the Holiday season is coming to a close, you might think relief from this feeling would be on the way.  
I find this is not so for those of us who are TYPE A personalities.    I can tell you know who you are if you think that starting your next big project at 11:30pm is a good idea!    When all the other smart folk are nestled sweetly in their beds…
Overwork, over tasking, and over scheduling oneself is due to one key problem: A breakdown in your emotional feedback loop .    I, like, many serious types with self-induced stress have conditioned myself to work long and hard.  Even when feeling physically ill or suffering from grief or personal strife.  None of what we are going through really matters, only our ability to get things done seems to matter.    I have broken my emotional feedback loop about overwork by continuing to ignore the signals sent my way.  I reinforce this bad pattern every time I push beyond these barriers thinking that
 I can and I should keep getting things done no matter what else is going on in my life at the time. 
What if the real message is that we should really stop, take a breather and not try to accomplish so much in a short time? 
The best way to not beat yourself up for not accomplishing enough is to actively note and celebrate what you have accomplished.   

Sign Up for My Mailing List
With this blog, I started a new way to blog using a vlog, or video blog about this topic.  Take a look and let me know your thoughts.  
In my next blog, I will talk about how this over pushing creates a barrier to learning about yourself and making yourself better and being more balanced.   
[cresta-social-share]