What it Costs to Get Started with The BizPal Website Builder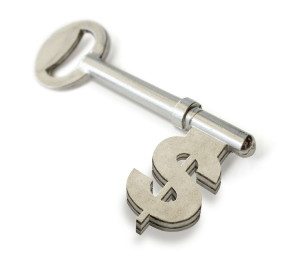 There are a few payment plans that you can select when purchasing your Website Builder Tool. You will also need to purchase your Domain Name and elect whether you want to have the registration of your domain name be private. A private registration costs a bit more as you will see in the cost breakdowns shown in this post. We recommend this option to protect your privacy from spam and unsolicited sales calls. As threats to online security continue to escalate, this selecting private domain name registration is an economical step you can take to as one of the tools to use in the prevention of online abuse of your identity. If you would like to read more about private registration, please take a look at the information at this link, Private Registration Information Article
Getting started with your website is economical with our annual rates. Both the monthly and the 12 month or annual plans are shown below.
We recommend the annual Website Builder Tool Plan as is the best value for your money.
This article will outline the total first year pricing for you for the monthly and the 12 month plans. Additionally, each of these will show you the total pricing difference with and without the private domain name registration option selected. This will help you select the right items to place in your cart when making you buy your website startup products and services from us.
Start-Up Cost Comparisons for Website Builder
First Month Pricing for Monthly Website Builder Purchase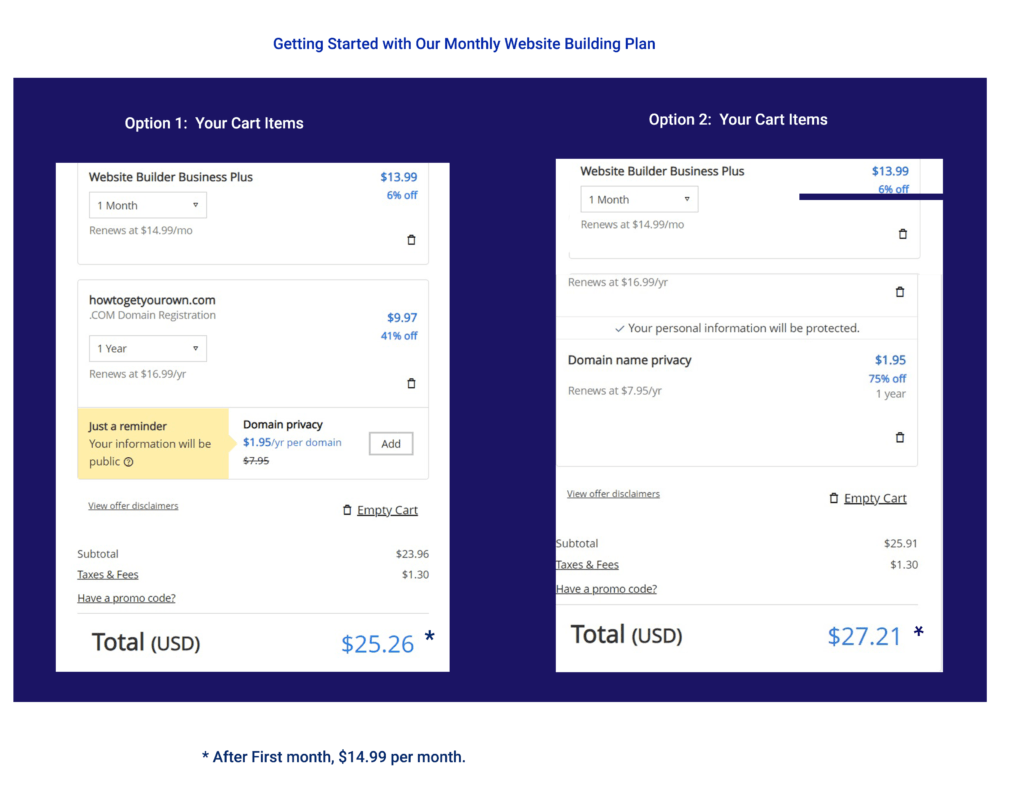 Firt Year Pricing for Annual ( 12 month ) Website Builder Purchase